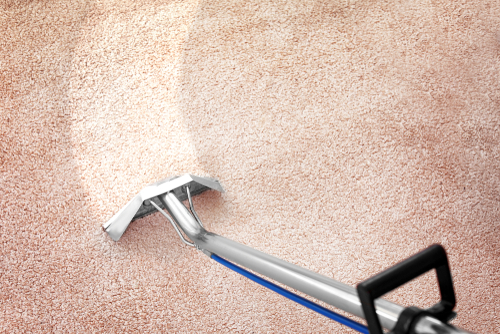 The time we are living in now is like no other. People have never been more concerned about cleanliness and more focused on the removal of germs from their homes and offices. Carpeting is a known offender when it comes to holding on to germs, dirt, dust, and grime – all things that can make a person sick if touched or inhaled. Give the masses what they want. Get a new truckmount for carpet cleaning, promote the upgrade, and watch your business grow chaotic time.
Upgrading Equipment Upgrades Your Business
Homeowners and business owners are focused on keeping their spaces clean, especially during COVID-19. They feel comfortable allowing professionals into their homes when they can promise thorough cleaning. When you boast of new, fresh equipment, your presence is even more welcome.
Versatility is also a major selling point. Slide-in carpet-cleaning systems not only extract dirt, dust, allergens, and grime from the carpet, they can also be used to clean upholstery and tile, do power washing, and conduct flood extractions. For customers who want to do a complete overhaul of their home, being able to offer a system that delivers in every type of cleaning is incredibly attractive.
Slide-in truck-mounted units deliver more heat and more extraction than other units. Plus, they eliminate the need to lug around cumbersome, heavy equipment, and it keeps the work that's being done outside of the house instead of bringing excessive equipment inside.
Replace an Existing Truckmount
There are many types of truckmounts, depending on the vehicle you're putting the carpet cleaning equipment in, the kind of jobs you usually perform, and your budget. When you look for a truckmount with advanced design and technology, you will have the most effective equipment to perform the most effective jobs.
Power, thoroughness, efficiency and profitability are all must-haves for carpet-cleaning machinery. Upgrading your truckmount is a decision that pays for itself.
Add a New Truckmount to Your Fleet
If you're considering adding a new van or truck to your fleet, you can purchase a work van that comes already equipped with the truckmount or opt for the convenient slide-in style machine which operates independently of the vehicle.
These self-contained units have many benefits:
Engine is included
Lower cost maintenance
Fuel saving option of $30K over five years
Better resale value
Better performance
All of these perks are selling points for a carpet cleaning business, especially one that is selling their superior services in the time of a pandemic.
Now Is the Time to Grow Your Business
Michigan Maintenance Supply is an established dealer of Prochem truckmounts. Experts in cleaning machinery and supplies, we offer unrivaled expertise and unbeatable prices. Great service, a knowledgeable staff, and top-notch installation make MMS the one-stop-shop for all things truck mount. Contact us today to discuss our product offerings, available financing, and inquire about professional installation and testing, both performed on-site in our facility.