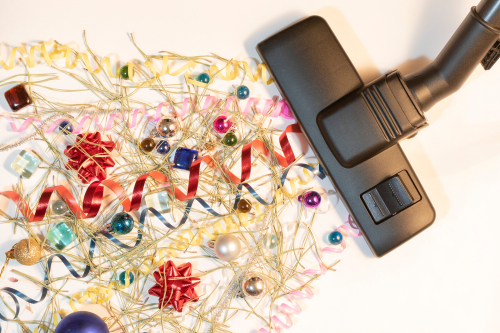 You'll be busy over the next several weeks, carrying out last-minute cleaning tasks to help customers get ready for their holidays and end-of-year celebrations. After that, it's time for you to take a break and, hopefully, use that downtime as an opportunity to schedule preventive maintenance for your truckmounts and other professional cleaning equipment.
Truckmount Preventive Maintenance
When you have scheduled downtime, that's great. When you have unscheduled downtime because your truckmount has stopped working properly, that's not great. Whether you're on vacation or even just taking a few days off, leave your truckmount in the hands of qualified professionals who can inspect it, tune it up, and get it in the finest possible working condition so you can head into your new year carpet-cleaning appointments with confidence.
Prochem truckmount inspections check a long list of elements on this equipment, including but not limited to:
Engine oil level and condition
Air cleaner
Coolant system
Fan belt
Fuel pump, hoses, and connections
Battery fluid level and terminal condition
Pump seals and valves
Waste tank filter
Vacuum blower belt, coupler, end bearing, and oil level and condition
Heating system temp, filters, and functioning
Water supply hoses and inlet strainer
Wand vacuum and spray performance
Waste tank filter
Chemical delivery system and metering valve
Maintenance for Other Professional Cleaning Equipment
Sometimes professional cleaning equipment requires a tune-up – and sometimes you just need to invest in new equipment with advanced capabilities. Consider your fleet and whether it's time for a check-up of this equipment or time to start shopping for new supplies.
Dehumidifiers and air movers: From burst pipes to melting snow, water problems and unexpected floods can wreak havoc on homes and businesses. If you offer water remediation services, be sure your dehumidifiers and air movers are in peak working condition so they can prevent the development of mold and minimize water damage.
Automatic scrubbers: Whether you have a ride-on or walk-behind automatic floor scrubber, these machines are designed for efficiency. They are meant to cover large swaths of flooring in one pass, saving you time and energy. Get a regular check-up for this equipment so it's ready to handle the muck and yuck that is all over floors during Michigan winters.
Vacuum cleaners: From backpack vacuums to uprights to wet/dry vacs, these pieces of cleaning equipment do consistent, ongoing hard work. Find out if your vacuum cleaners are in peak form or if you need to invest in something new for your cleaning company.
Schedule Preventive Maintenance for Your Cleaning Equipment
Equipment breakdowns are costly and embarrassing. They make you upset and, worse, upset the customer if the problem occurs on a job. You want to maintain your reputation and deliver the high-quality cleaning services you always have. Arrange a preventive maintenance appointment with Michigan Maintenance Supply for your truckmount or other professional cleaning equipment, including equipment inspections. Contact us today to get on the schedule.