How carpet cleaning businesses are using truck mounted systems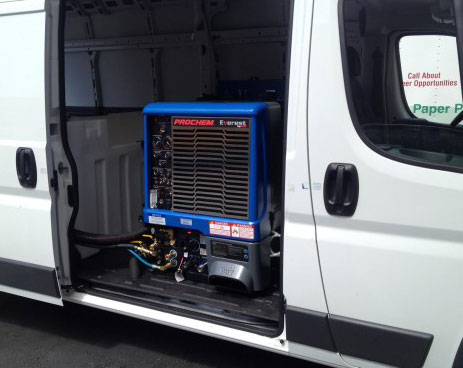 If you're a one-man operation, toting a portable carpet-cleaning machine may seem like the best course of action. Perhaps, though, you're just getting by with an older piece of equipment and making it work because you haven't familiarized yourself withthe other options that are available. If you're a larger business and still using portable systems – or, far worse, utilizing a system that is latching onto your van's engine for power – it's time to rethink how you're doing business. Truck-mounted carpet cleaning systems can transform your operation and the way you and your crews function on a daily basis.
Working Smarter, Not Harder
When you run a carpet-cleaning company, you have a routine, a format, a way of doing things. Certainly, there are unique circumstances that arise that require more hands-on attention or special treatment, but for the most part your carpet cleaning efforts are straightforward.
Because your services have been successfully streamlined, and because your staff is adept at carrying out their responsibilities, it's time to work on the efficiency end of things so you can increase your bookings and minimize your time on each job (while still producing superior results).
A slide-in Prochem truck-mounted carpet-cleaning system offers up far more power than any portable carpet cleaning system could ever muster. The exceptional performance of a truck-mounted Prochem means more heat, more extraction, and a job well done in less time. And no lugging around heavy and cumbersome equipment – it's all right there in your company van all the time.
Capitalizing on Built-In Versatility
While focusing on one area like carpet cleaning is a way to establish yourself as an experienced, niche cleaning business, it certainly helps to have a bigger menu of offerings for the clients who want or expect more.
Slide-in carpet cleaning systems not only extract the dirt, dust, allergens, and grime from carpets, they can also be used for:
Upholstery cleaning
Tile cleaning (from ceramic to porcelain to quarry tile)
Power washing
Flood extractions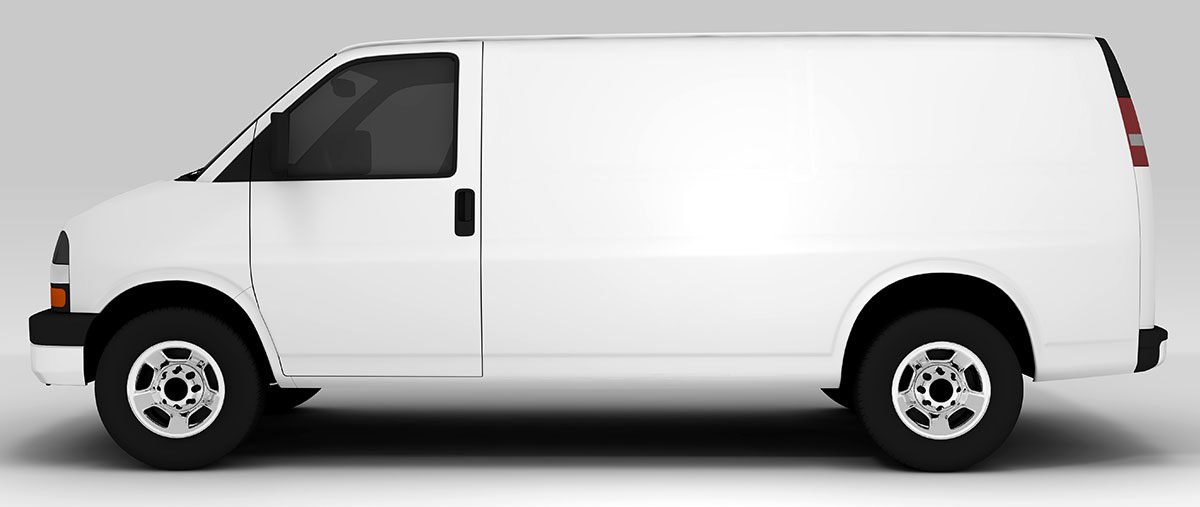 Saving Money on Expenses
An obvious benefit of a truck-mounted carpet cleaning system is that the machine goes where you go but still operates independently of your vehicle. There are, of course, more perks – many that have the side effect of offering an impressive financial gain:
As a self-contained unit, the slide-in carpet cleaning system has an included engine, which means your work vehicle is not being taxed by the machine's need for power.
The built-in system has a fuel-saving cost, estimated at about $30,000 over five years.
Maintenance will incur a lower cost thanks to the service, parts, and accessories options that are available specifically for your Prochem system.
Purchasing a truck-mount system along with a new work vehicle is a popular option, but it is also possible to have an existing vehicle equipped with a slide-in carpet cleaning system – both configurations offer money-saving advantages.
Having a system that offers multiple-use options means you can provide more services to clients at a lower cost to you but a bigger sales gain.
Establishing a Relationship with Michigan Maintenance Supply
Michigan Maintenance Supply is proud to be considered the premier truck mount experts for the Detroit Metro area. MMS offers customers the entire-van solution for Prochem truck mount systems and provides an all-inclusive option that equips your carpet-cleaning business with a slide-in truck-mounted system supported by MMS customer service, maintenance, parts, and accessories.
It is the goal of MMS to simplify your business offerings while improving your bottom line. A Prochem truck-mount carpet cleaning system is the surefire way to be cost-effective and incredibly efficient in your carpet cleaning business.