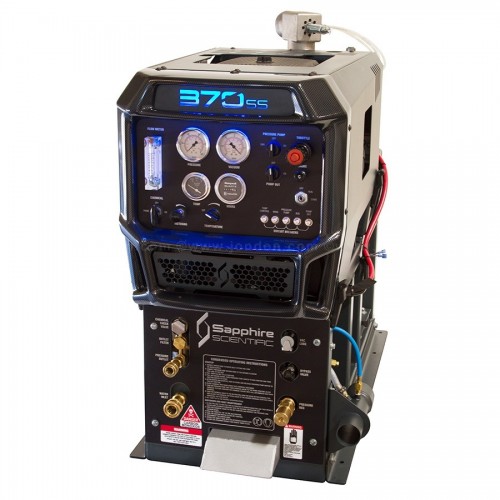 When the temperature drops to below freezing, truckmounts are in danger. But people still need carpets cleaned in cold weather, and it's your job to oblige. There are several ways to keep your truckmounts from freezing on or off the job, but not every method is right for every business owner. One factor that is common to all users of truckmounts: Cold weather shows no mercy, so be prepared for the inevitable.
Why Freezing Temps Can Destroy Your Truckmount
The pump, heat exchange system, solution lines –truckmounted carpet cleaning equipment relies on water in many ways to function properly and do their job. If water in the truckmount freezes and expands, no matter what part of the machine it's in, it could destroy your machine. Not to mention, if freezing occurs in the middle of a carpet cleaning job, you're in trouble.
Take Precautions to Protect Your Truckmount in Cold Weather
It's necessary to take precautions to protect your truckmount when it's not on the job:
Store the truckmount inside:

Ideally, you have a heated garage in which you can store your truckmounts in the winter. Realistically, not every truckmount owner has this option, or the ability to rent a temperature-controlled storage unit. The next best thing is to keep your machine out of the cold, snow, and wind, so even an unheated garage that will do. If you want heat, a portable heater can help protect your truckmount.

Give your truckmount a checkup:

Once winter hits, truckmount maintenance must be prioritized. Change filters, fluids, belts, and more to be certain they're in top condition. Descale your machine so the heater coils are not jeopardized and water flow is not affected. These efforts help keep the truckmount in good working condition and maintain its performance.

Insulate your van:

All the emphasis on winterizing your truckmount doesn't have to focus on the machine itself. Insulate the van that houses your truckmount with foam panels or foil to help keep heat in when it's needed most.
It's also important to take precautions against the cold weather when actually out on a job:
Keep your van closed and the heater running until you're ready to start your cleaning job.
Carry all your cleaning tools and wands into the home or office building you're about to clean. Leaving them outside for just seconds is enough time to allow your tools to freeze in the coldest temps.
Once you start cleaning, keep on cleaning and avoid any stops. Thorough prep work helps you maintain an efficient cleaning flow.
Run your vehicle with the heater on before you load your tools back onto your van so they are less likely to freeze in transport.
Drain the supply hose and freeze-guard all tools and hoses.
Winterize Your Carpet-Cleaning Truckmount
Even the smallest efforts can help you protect your truckmount freezing. Use a remote thermometer and program it to send alerts to you when the temperature drops. Never be without antifreeze (and make sure you're using the right type of antifreeze for your truckmount). From wands to hoses to chemicals, store all your supplies and accessories indoors when they aren't in use.
You can get through a Michigan winter, protect your Prochem or Sapphire Scientific truckmount along the way, and maintain performance. Contact Michigan Maintenance Supply