Training Classes: Odor Control & First Response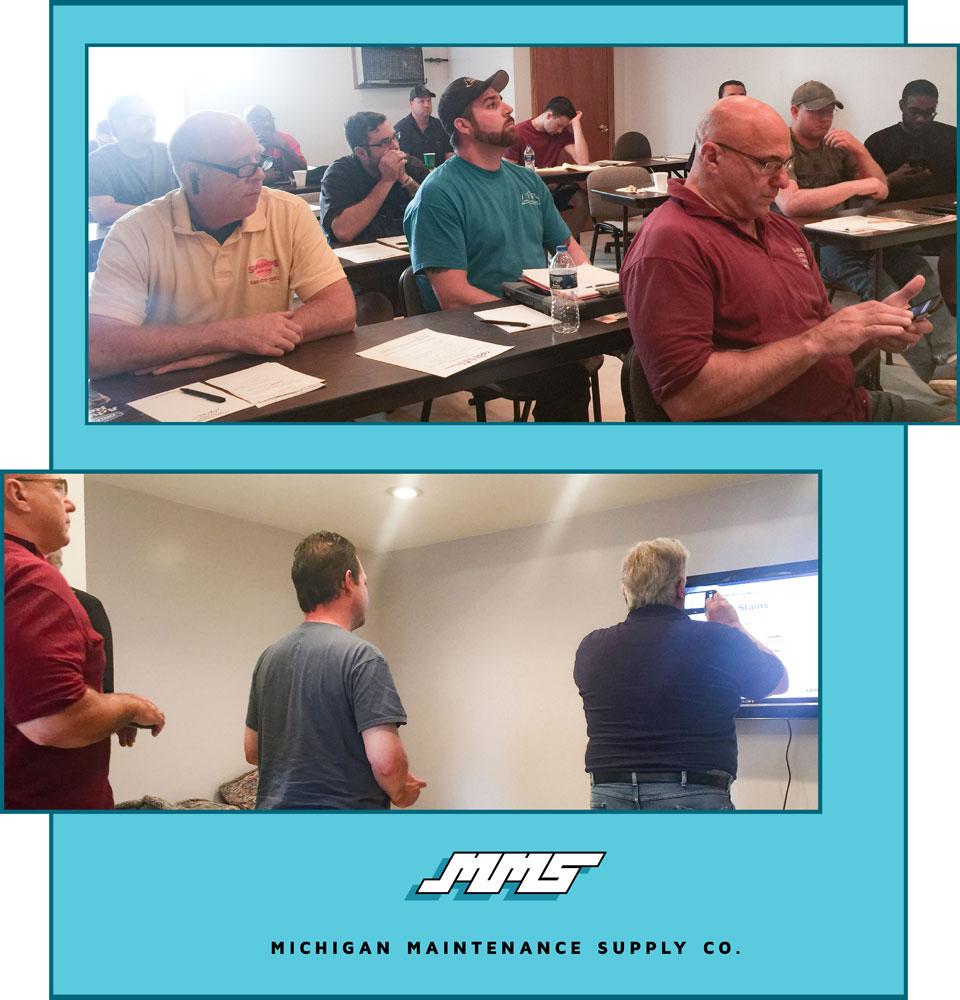 Odor Control
March 21, 2018 | 8:00 a.m. to Noon
Liquid substances such as urine and pet stains can penetrate carpets and padding. Learn proven techniques to help you clean and remove stains while neutralizing odors.
First Response
March 21, 2018 | 1:00 p.m. to 5 p.m.
Be the Reliable First Response Team!
Emergencies happen: Pipes burst. Basements flood.
Anyone dealing with a water intrusion wants it fixed – now.

Get higher productivity with the best results by investing in a First Response Class taught by the experts at the Cleaning Professionals Academy and sponsored by Michigan Maintenance Supply. In this workshop, you will learn about:
Safety considerations.
The required personal protection equipment (PPE).
First steps to reduce and mitigate the loss.
Proper chemistry.
First response tools of the trade.
Additional resources for disaster restoration.
Expand your own skills • Train new employees. • Boost overall team productivity and results. • Specialized workshops are targeted to help cleaners make more money!