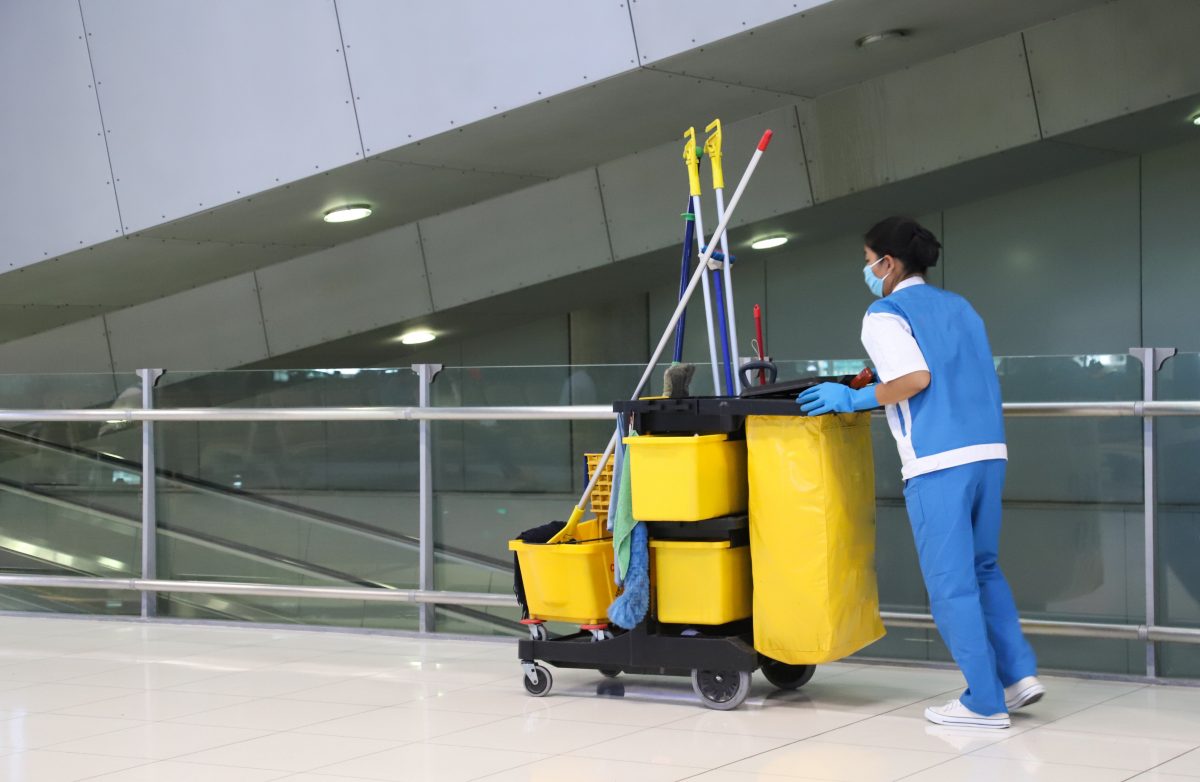 COVID-19 has made the demand for quality, powerful, professional cleaning disinfectants higher than ever. When people depend upon your expertise to clean homes, hospitals, public buildings, schools, warehouses, and more, you need a reliable supplier of cleaning equipment to keep you in operation. Look to Michigan Maintenance Supply for disinfectants and sanitizers that get the job done.
Professional Cleaning Disinfectants That Fight Coronavirus
A thorough inventory of cleaning supplies is a must. You especially need disinfectants that have ingredients powerful enough to fight COVID-19, along with your reliable disinfectants and sanitizers that have always gotten the job done thoroughly. You want to be able to reassure your clients that you're getting the cleaning job done thoroughly.
Of the disinfectants MMS carries, the following products promote themselves as killers of human coronavirus:
Other available professional cleaning disinfectants and sanitizers include:
Michigan Maintenance Supply maintains an extensive inventory of janitorial products and equipment for carpet-cleaning and basic cleaning needs. We know your customers rely on you, and you can rely on us to provide the supplies to keep your business operating.
Don't Forget About Personal Protective Equipment
Personal protective equipment is non-negotiable in today's coronavirus climate. Your employees need all the protection they can get as they go about their work. Make sure they have the following PPE, all available through Michigan Maintenance Supply:
Face masks
Gloves
Shoe covers
Hand sanitizer
Antiseptic hand soap
Your job as a cleaner, in whatever capacity that may be, is more important than ever before. While disinfecting carpets, floors, and other surfaces to protect others, it's necessary to take care of yourself too.
These products all help protect against the spread, transmission, or receipt of germs. Anyone who works in the janitorial field simply cannot go without these PPE supplies in the time of coronavirus. Guard against harmful viruses and bacteria with powerful hand soap and sanitizers that can be used on your skin and gloves.
Order Professional Cleaning Disinfectants and PPE Today
Buying in bulk is the best way to ensure that every worker is properly protected, and to make sure that there is no downtime in between jobs because you're waiting for supplies to arrive. Get the disinfectants, sanitizers, and PPE you need from Michigan Maintenance Supply, along with carpet cleaning products, paper products, and janitorial products and equipment.
To place an order with Michigan Maintenance Supply:
Call 586-757-5930
Fax 586-754-0743
Pay for your PPE and cleaning products – at reasonable regular or sale prices – using cash, credit, or your MMS account. Orders can be prepaid and ready for a hands-free curbside pick-up. Orders over $200 qualify for free delivery in the Detroit Metro area.
Get the cleaning products and PPE you need today. Contact MMS to order.