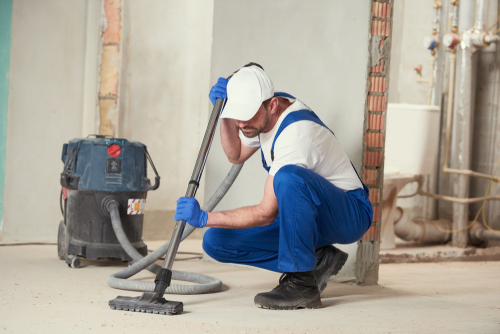 The last thing you want is for something to go wrong with your van, truckmount, or other commercial cleaning equipment. Downtime in this industry is unacceptable. It's important to rely on a service center that is prepared to handle the machines you operate and deliver the service you need in a timely and efficient manner so you can get back out on the job.
Invest in Preventive Care for Commercial Cleaning Equipment
Accidents happen, equipment breaks down, things go wrong – some issues can't be helped and you simply need to address them quickly to avoid a stall in business. However, regular preventive care can ensure that many of these problems are found before they have a chance to grow and develop or cause a break in your service capabilities.
Schedule a morning or afternoon for preventive maintenance, and you save yourself time rescheduling days of appointments because you didn't take a few hours to get your machine serviced. Preventive maintenance service for truckmounts, for example, is designed to be incredibly thorough. Checks and cleaning equipment inspections include everything from engine oil level and condition to fan belt, fuel pump and hoses to pump seals and valves, vacuum blower to water supply, wand vacuum to wand spray. After that kind of once-over, you can be sure that your equipment will work well for the foreseeable future.
Signs of a Good Service Center for Truckmounts, Vacuums, and More
If you have one small problem with your cleaning equipment your whole operation can go into a tailspin. You don't have the time or money to deal with excessive downtime.
When you're in search of a reliable service center, look for a place that:
Offers same-day service and repair whenever possible
Is equipped with heated, indoor storage for security of vans, cube trucks, and equipment
Offers comfortable waiting areas to set up shop while waiting for service
Has safe storage facilities to keep your equipment
Is dedicated to professional mechanical service
Doesn't compete by offering their own building and carpet cleaning services
Employs professionally trained and insured shop technicians and mechanics
Holds garagekeeper's insurance
Understands the importance of getting your equipment repaired quickly
The Right Service Center for Your Commercial Cleaning Equipment
Some of the most common items
Service, inspection, and installation of truckmount cleaning equipment
Repair of automatic scrubbers
Oil changes
Preventive maintenance service
Troubleshooting and diagnostics
Scheduled inspections and repairs
Vacuum cleaner repair
Winterization of truckmounted equipment
Warranty service
At Michigan Maintenance Supply, we have space for your truck – always. If possible, we will service and repair your cleaning equipment while you wait.
Call or stop in today for expert service. We service brands like Bane Clean, Blueline Equipment, Butler, Century, Cleanco, Eagle, Hydramaster, Hydro-Force, Karcher, Kohler Command, Mercury, Prochem, Pumptec, Redline Products, RL-Flo-Master, Sanitaire, Steamway, Steamaction, White Magic, US Products, and Vortex.
Stay on the job, on the road, and on top of your business with our maintenance.