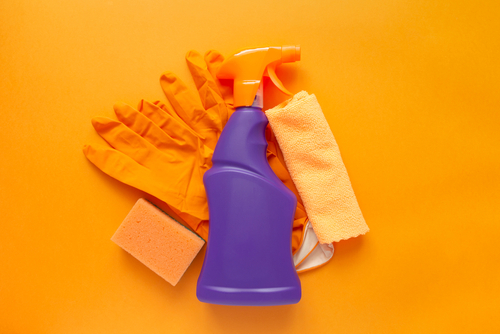 If your cleaning business is relied upon daily, weekly, or monthly to clean a do a commercial cleaning of any kind – from offices to retailers – there are some services you'll want to promote seasonally for the benefit of your clients. Seasonal cleaning offers are also an opportunity to snag new clients if you specialize in deep cleaning services.
Focus on the Floors
No matter what season of the year, floors take a beating every day. Foot traffic is consistent. After a dirty winter and muddy, wet spring, summer is a great time to thoroughly eliminate the dirt, dust, and debris that has taken up residence on the floors.
Let your clients know that if you specialize in cleaning hard surface floors, from tile to hardwood to cement to laminate. You no doubt tackle these regularly, but a deep cleaning is different. Specialized equipment like automatic floor scrubbers and the accompanying cleaning supplies are necessary to deliver a super-clean surface and shining appearance.
Tackle Carpets Too
Carpets that are vacuumed regularly and spot-cleaned quickly after a stain or spill do not look dirty. In fact, they may seem incredibly clean. But, over time – especially in a commercial or office setting – large amounts of dust, pollen, dirty, debris, and germs will accumulate. Take advantage of the summer season, when there are fewer people in the office and fewer germs coming in and out, to offer your clients carpet cleaning services.
This kind of deep-down clean will disinfect the carpets thoroughly and pull out the gunk that even the most powerful vacuum can't extract. Dust, pollen, mold spores, and allergens especially will be sucked out and allow for improved indoor air quality.
Check Out the Windows
If washing windows is a specialty, let your clients know. This is not a cleaning that many businesses get frequently, unless they have large display windows that they can easily clean themselves. Busy offices or large industrial settings may overlook the importance of shining up the glass. Make sure clients know that a thorough cleaning – both inside and outside – will let in more light, making employees happier and more productive. And when the sun shines in all summer long, your space will simply look better.
Deep Clean Everything
After living through a pandemic and feeling like the whole world is contaminated, every cleaning effort will be appreciated, especially as your employees and customers start coming to work in person again. Promote your professional cleaning to the big, busy companies and small, compact companies that need your help to maintain daily cleanliness.
Professional deep cleaning done with professional caliber cleaning supplies will eliminate germs, dirt, bacteria, harmful chemicals, and more, helping to prevent and decrease sickness, increase productivity, and boost morale in the workplace.
Contact Michigan Maintenance Supply to discuss your commercial cleaning equipment and cleaning product needs. We have all the supplies you need to be the cleaning service your clients can rely on, every season of the year.