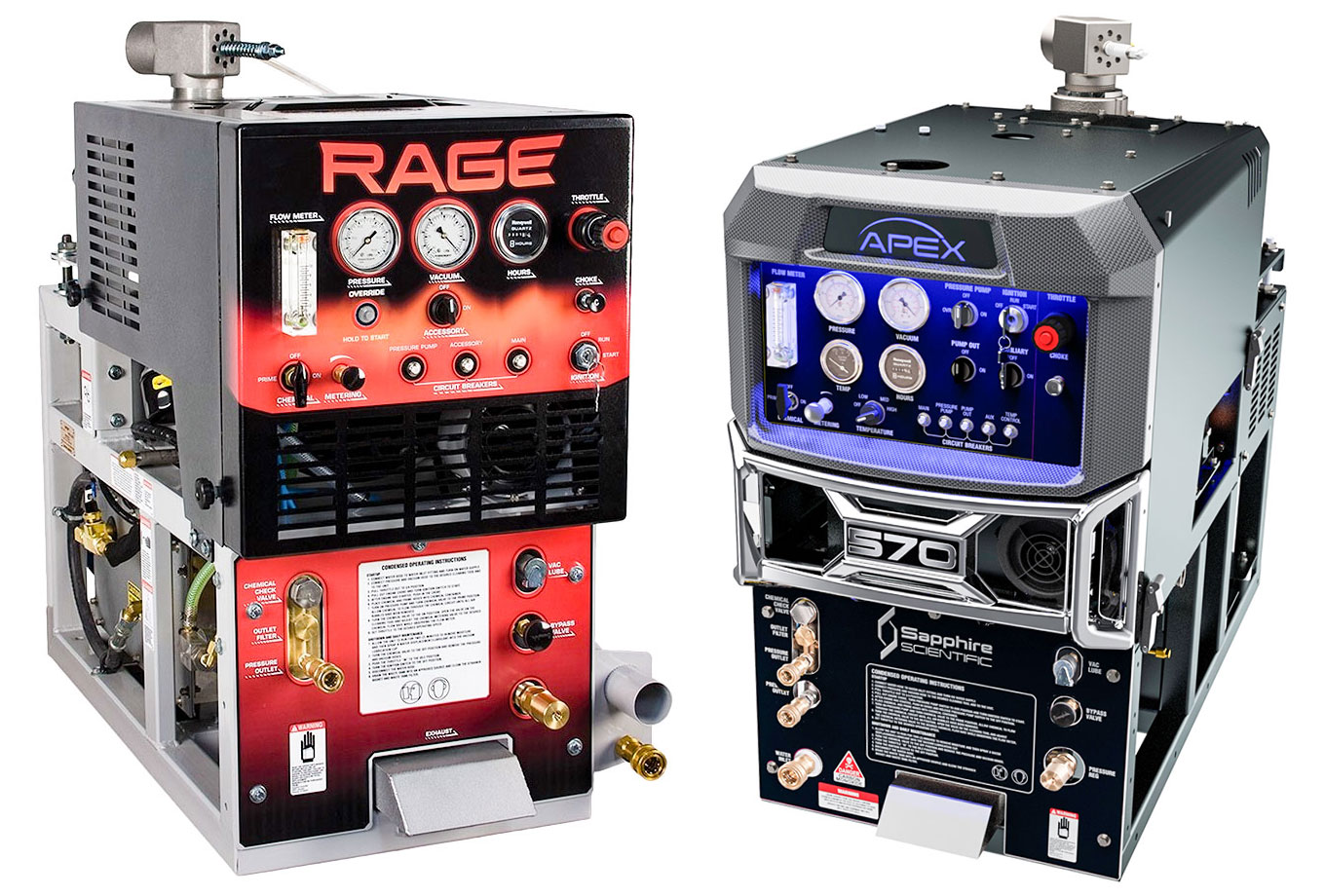 Even when you know your carpet-cleaning business could use new equipment, major purchases are a big deal for any budget, no matter how successful you are. It's smart to think long and hard about making an investment in equipment. But that is just the thing to remember: Whatever new carpet-cleaning equipment you buy IS a smart investment, in your present and your future.
Here are just five reasons to buy new carpet-cleaning equipment:
You will work more efficiently.

Time is money, especially for carpet cleaners. You want to do a thorough job for every customer, but you don't want the job to take longer than necessary. Spending too much time on every appointment because your equipment is working slowly or starting to fail is taking money out of your pocket. And, at some point, that equipment will fail completely – let's hope it's not when you're in the middle of a big job.

Your business will look great.

Advertising online, in the phone book, through flyers and word of mouth –these marketing methods are important. However, for small carpet-cleaning businesses, one of the best ways to let people know about your business is through your company name and contact info boldly displayed on your van. If you're driving around town in a beat-up old work rig, people will wonder how they can rely on you to get their homes and businesses clean if your rig is in such disrepair.

You'll enjoy fuel savings.

When you purchase a new van and slide-in truckmount, you can pocket as much as $30,000 in fuel savings over a span of five years. Call us and find out how.

Machines are affordable and sophisticated.

You don't have to assume you're only eligible to buy used machines or those at a low price point. Even the newest carpet-cleaning vans and truckmounts are affordable. If you're running a clutch drive unit or a PTO, you could very well pay for your new rig in gas savings alone. Plus…

You get a tax deduction.

You can write off the entire purchase price of your new or used carpet-cleaning equipment through the Section 179 Tax Deduction. Deduct the full purchase price of equipment that is used more than 50 percent of the time as a work vehicle. Even equipment purchases are leased or financed qualify for the deduction. Take advantage of a bonus depreciation deduction, even if you bought equipment a year ago.
Good-looking, new equipment helps potential customers see you as capable and reliable. When you invest in your business, it won't be hard to convince others to rely on you.
Even if your old equipment is doing just fine, you could do an even better job with fresh equipment that will stand up to every job. Stand out from your competitors, and enjoy a financial windfall through increased income, fuel savings, and tax deductions – all through a purchase you make yourself.
Contact Michigan Maintenance Supply today to discuss low-interest financing, easy access to credit, and the carpet-cleaning vans and truckmounts that interest you. What you can afford on your budget – taking into consideration tax savings and credit options – might surprise you.